WELCOME TO
ISTE MARKETING (M) SDN BHD
"Your Total Retail Solutions Business partner"
Founded over 10 years, start from packaging supplier ISTE Marketing Malaysia has grown to become a well known and leading supermarket and hypermarket equipment supplier in Malaysia.
Our product range extends to food packaging, signages, machinery, fixtures, showcases, material handling, food processing equipment, gondola shelving, store racking, refrigeration equipment, stainless steel equipment, as well as a variety of related products and services. We provide customers with complete retail solution and one stop service for all the hypermarket chain store in Malaysia.
Our Mission
ISTE Marketing, with our partners, will provide global complete retail solution and one-stop service. We strive for the highest standards in quality, service and latest trends to best suit customers needs.
To continue delivering finest quality of products, excellent services and competitive prices to our clients through our expertise along with our dedicated team of employees.
To continue understanding the trends to innovate our products and brands.
To proactively seeking new opportunities and challenges.
Our Vision
Our Vision is to provide complete retail solution and services, giving shoppers a visual experience by contributing to the ambience and atmosphere which increases easy & pleasurable.
Throughout the years, our team implement their hard work and experience, designing and delivering according to customer need. We are constantly evolving to meet the ever-changing demands by providing opinion and assistance in enhancing your store's design and create a comfortable and enticing setting in making your selling space more inviting and appealing to your customers to elevate your sales volume .Our team strives to gain better understanding of the clients' needs so that we can optimize customer's satisfaction. However, if you do not see the product you need, we can provide you with a custom display or merchandising solution.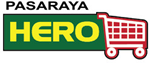 GET IN TOUCH
Feel free to contact us and ask about our organization. Or send us an enquiry

+6(03) 8741 9225 | [email protected]